You can find details, reviews, questions and answers and other types of information on your favorite products in several different places:
I.

Product Details

: Materials, Ingredients, Photos, Dimensions, & Instructions
From the item page, you can find information about product materials, ingredients, photos, dimensions, care instructions, where the product is made, what you'll need for an experience class and if the product is exclusively sold on our website.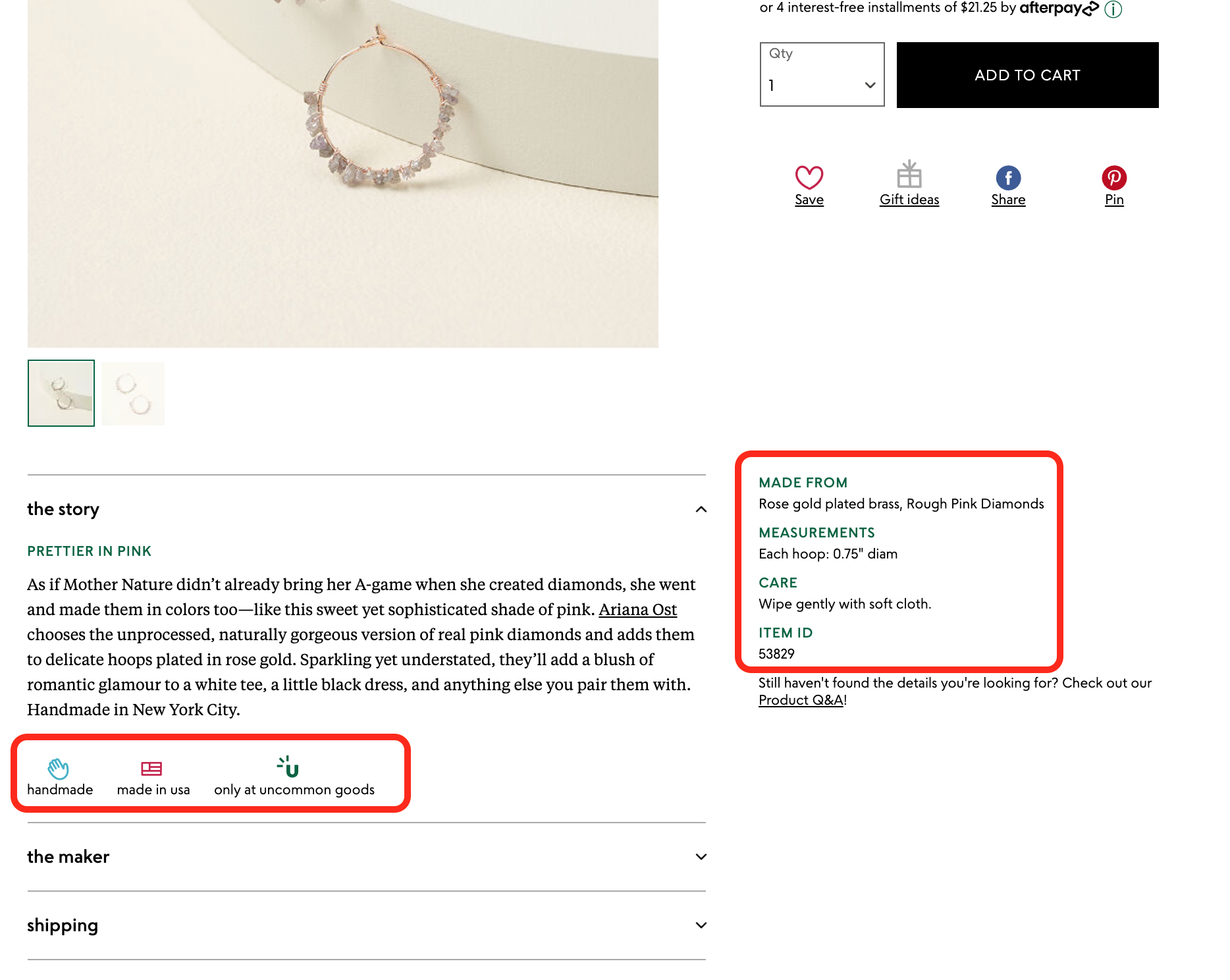 II.

Product Q&A

:
From the item page, scroll down to the bottom and click on Product Q&A to find other information about the item that may be missing in the Item Details. Click on ask a question to post your own!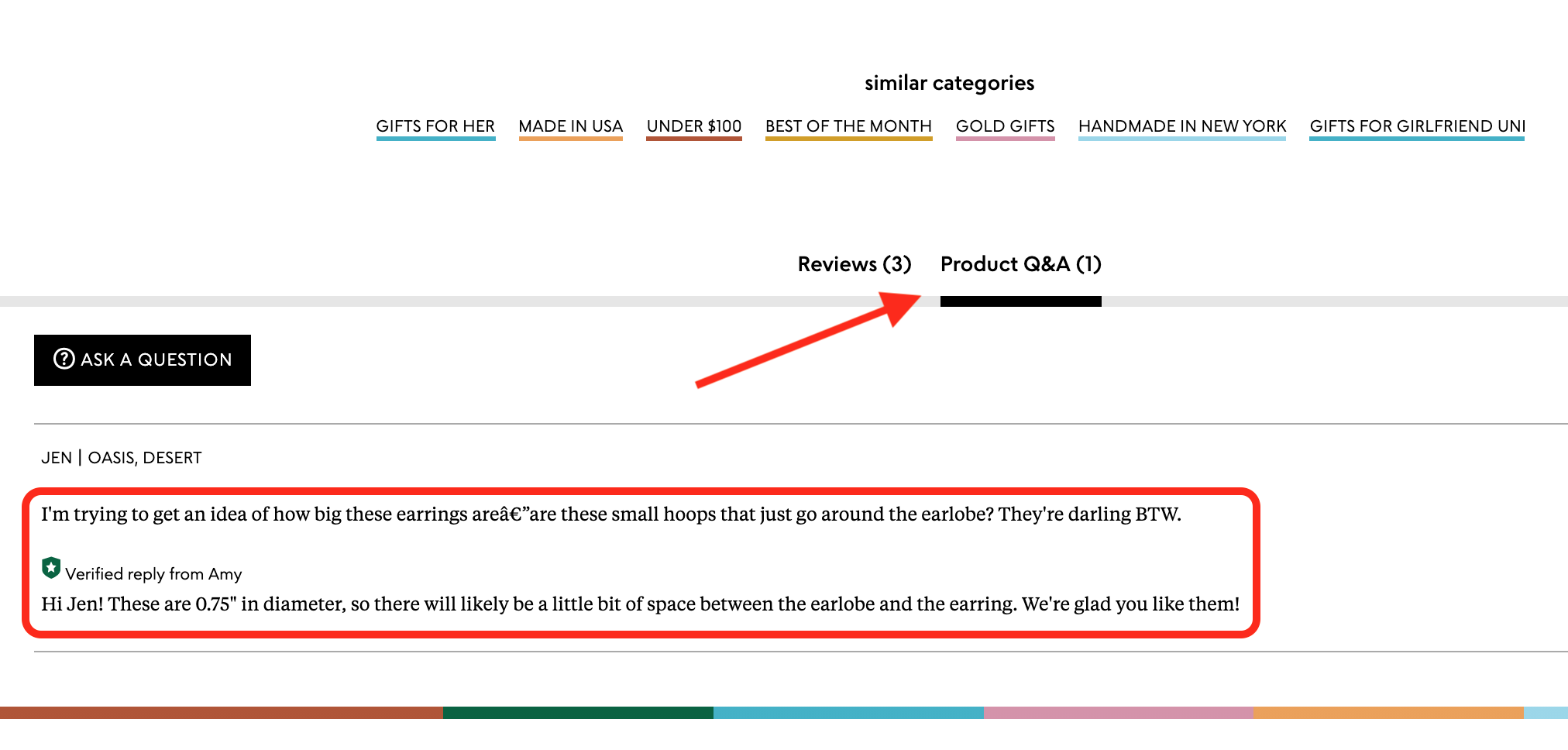 III.

Product Reviews

:
Next to Product Q&A, click on Reviews to find other info that may be missing from the Item Details or Q&A sections. Click on write a review to post your own!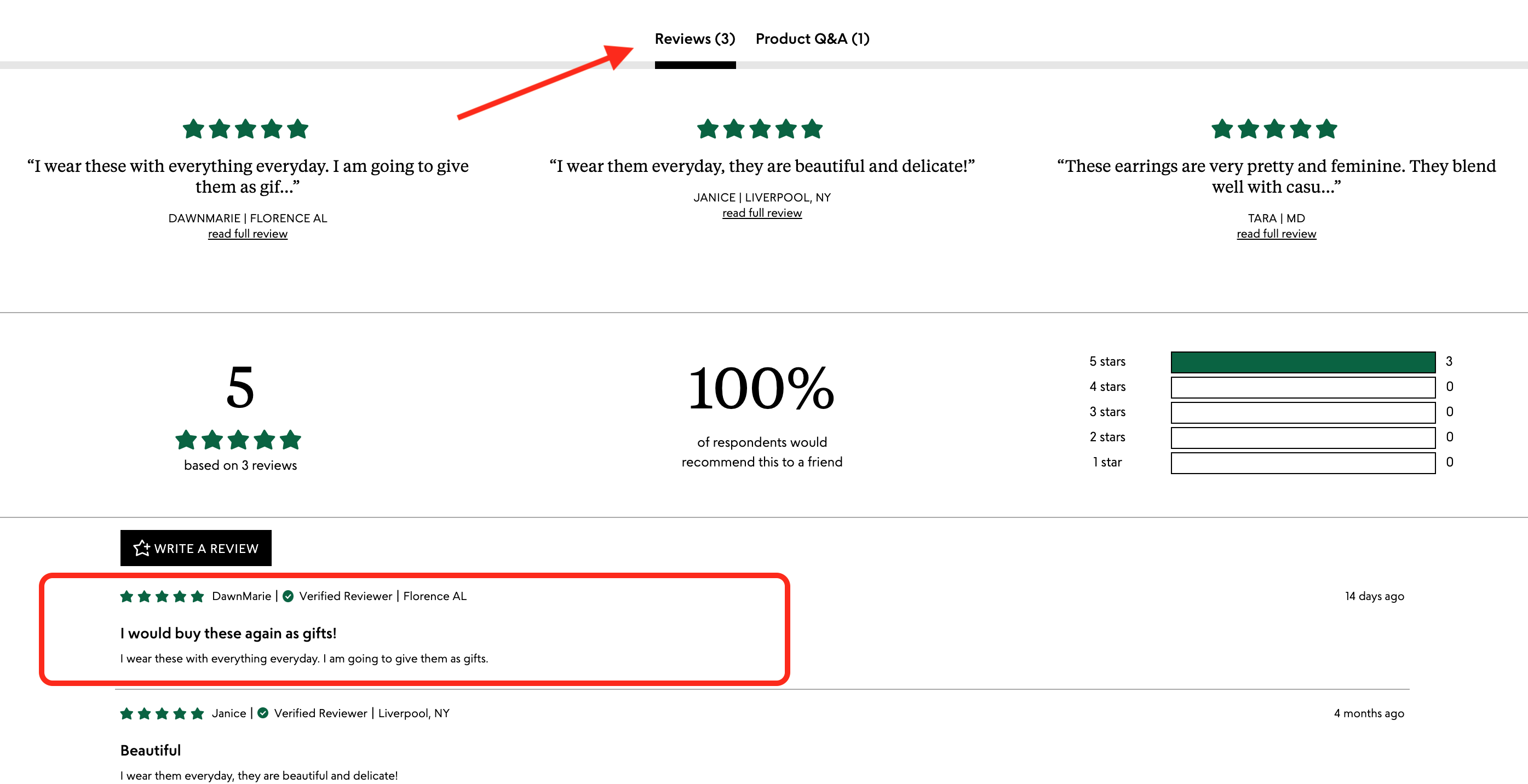 IV.

Dropship Items

:
Questions on Drop ship items, that are not found on the item details page, Q&A and Review sections, may require us to reach out the the artist for confirmation, which usually takes 1-2 business days for a response.
Note: We hope you find this helpful! Contact us at: help@uncommongoods.com for further support, we're always here to help!