Help! I cannot get into my class and it is happening now!
If you are using the provided Zoom link and you cannot access the session, please call customer service at 888-365-0056 or +1718-210-1200 and they will help troubleshoot.
I am seeing this and my class should have started by now. What do I do?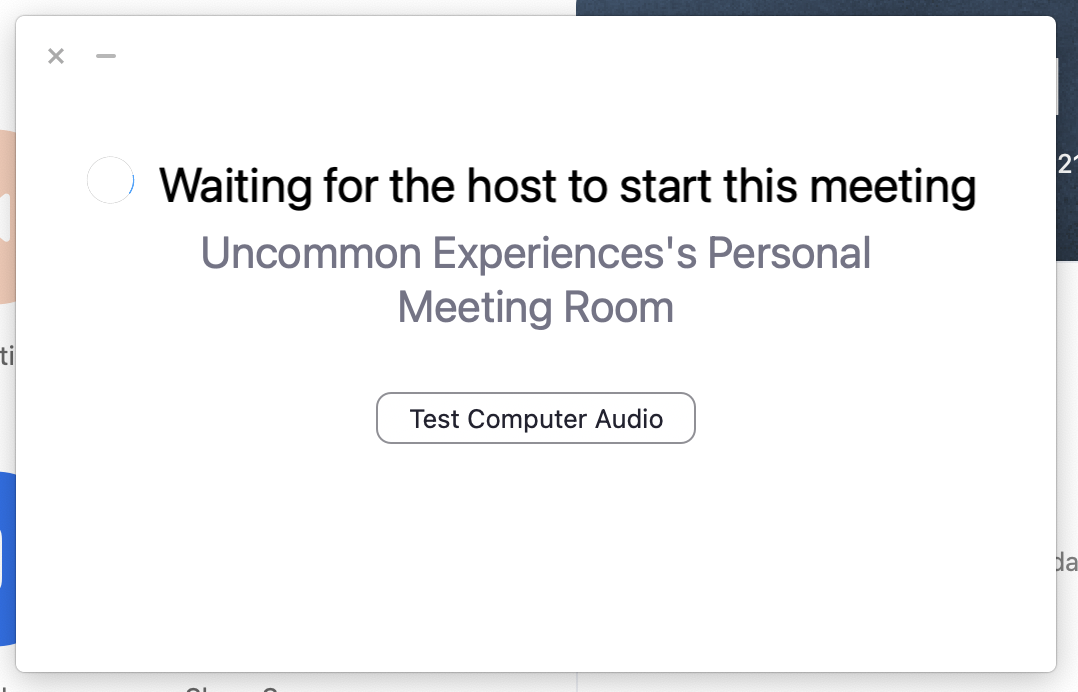 If you're class is within the next 10 minutes and you see this screen, please exit zoom and try entering again. You should be in a waiting area that looks like this;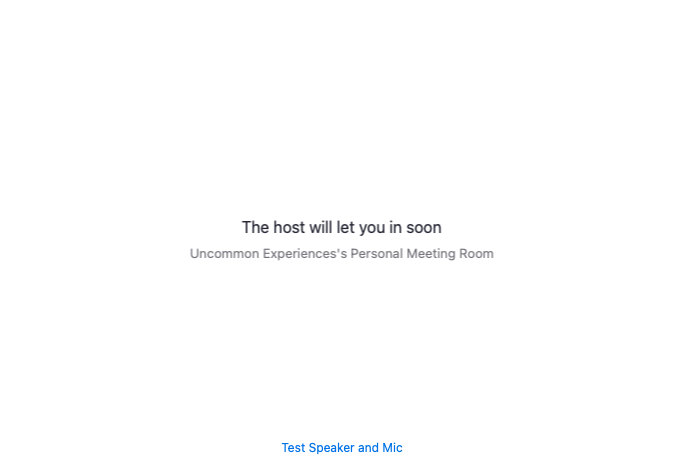 If you are not seeing any of the above please call customer service immediately at 1+888-365-0056 or 1+718-210-1200.

Why am I paying for shipping, but my experience doesn't have any product?
If your class does not have any associated item(s), you will not be charged for shipping. If you did pay shipping fees for your order, there are two possibilities:
You ordered a class that has an accompanying item that is shipped for your class. A full list of classes and their accompanying items can be found Here.

You purchased additional items from Uncommon Goods in your order which required shipping fees.
My product is not coming on time, what do I do?
In the rare case that your item is experiencing shipping delays please get in touch with our customer service department to first determine the course of action for the shipment. Customer Service (1+888-365-0056 or 1+718-210-1200 or help@uncommongoods.com). The service team will then notify us on the status of the delay and we will do our best to accommodate, in order to get you the full experience.
My product arrived broken, what now?
Click Here to report the problem. If that doesn't work, please contact our customer service team 1+888-365-0056 or 1+718-210-1200 or help@uncommongoods.com and they will help resolve this for you as soon as possible. We recommend calling, as this could be time sensitive.