STEP 1: CLICK ON 'SHIP TO MULTIPLE ADDRESSES'
Once you're finished shopping and you've entered any necessary gifting options, head to checkout. If you need to send your items to different addresses, click on the Ship to multiple addresses link.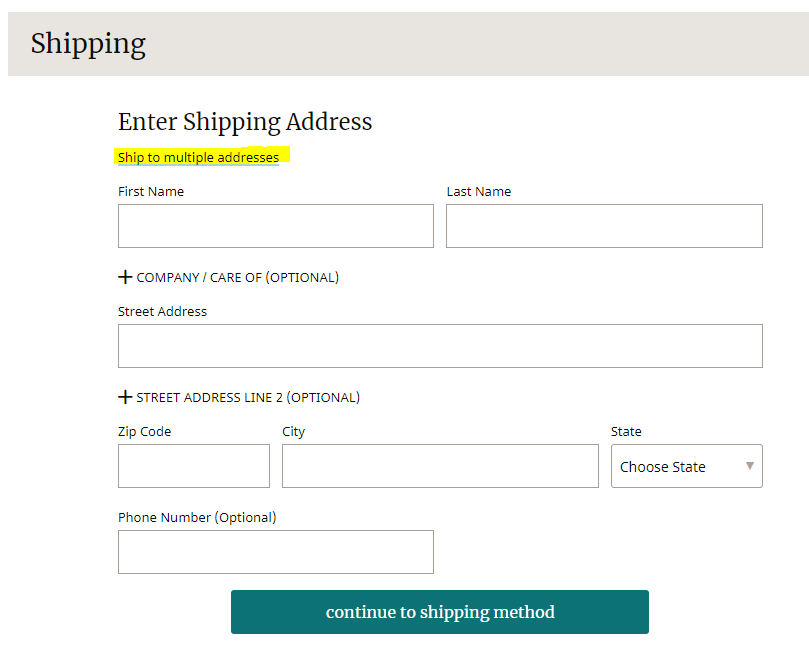 STEP 2: ENTER THE SHIPPING ADDRESSES
After clicking the Ship to multiple addresses link, the screen will look similar to this. In this example, I've chosen, in a prior step, to gift box a Just Ripe Fruit Bowl for my mother and I'm going to send the other one to myself.
Click on 'Select or Add New Address' underneath each item and tell us where you'd like us to send this item. If you've logged into your UncommonGoods account, a list of prior shipping addresses will appear in the drop-down menu and you can select one of those addresses or you can enter a new one.
If you choose 3 items to ship to one address and a 4th item to ship to another address, we'll group the 3 items into one box and the 4th item into a separate box.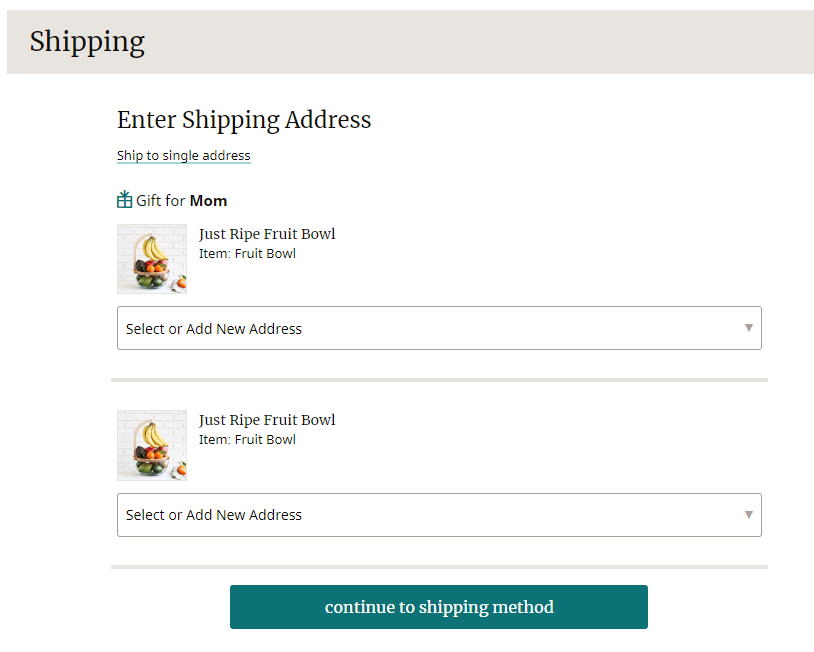 Here I've entered mom's address. Don't forget to click 'add address'!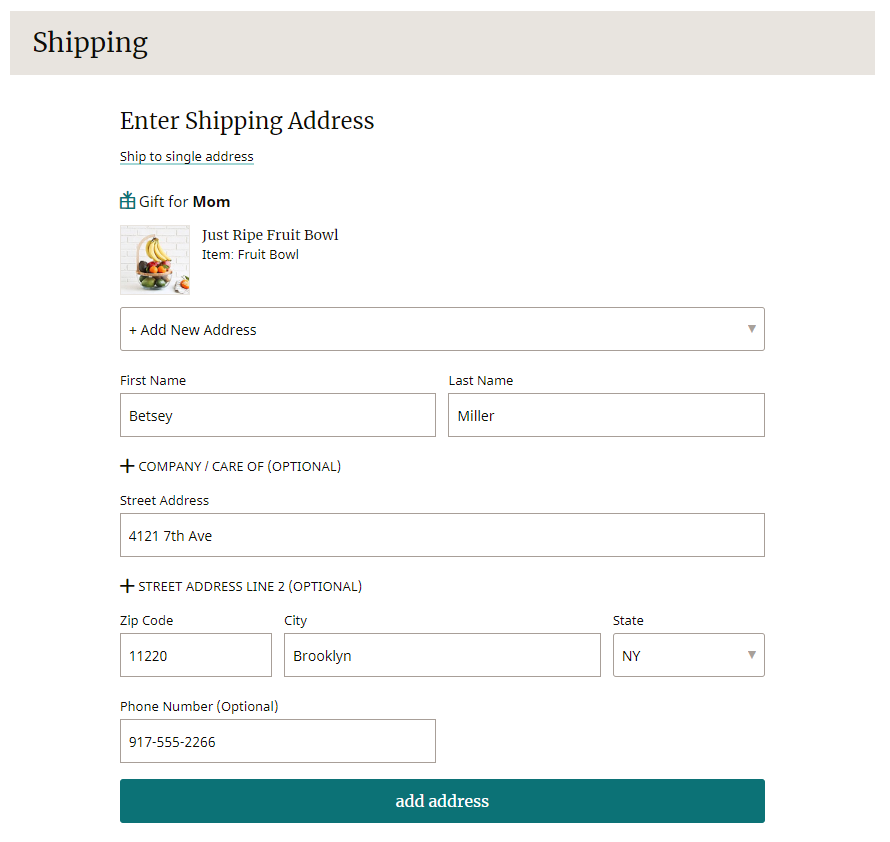 Now I just need to repeat this for the order that's shipping to me. This is what my page looks like now: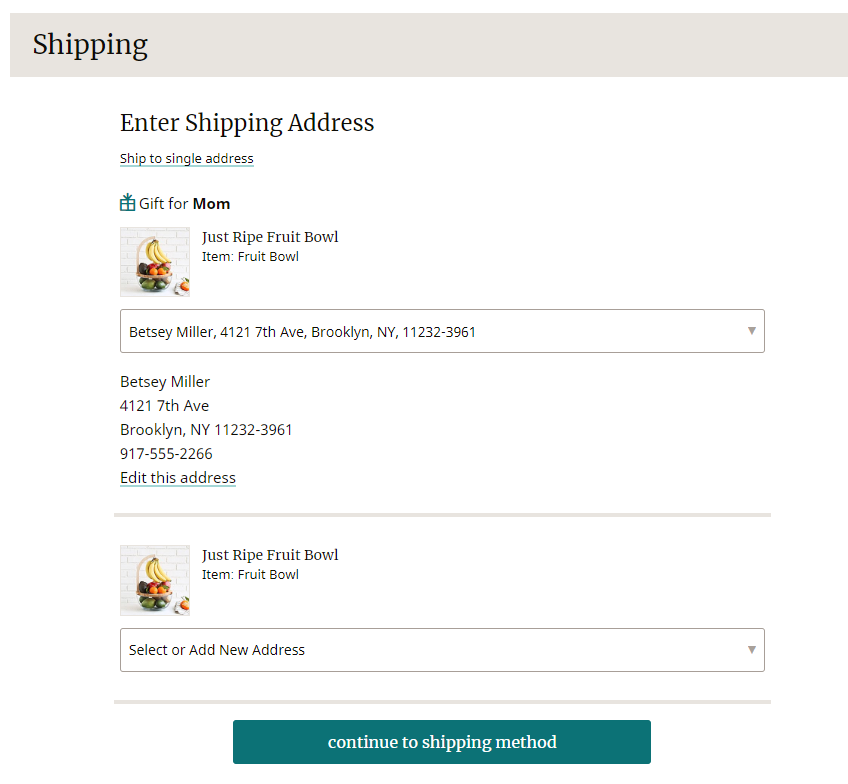 STEP 3: FINISH PLACING YOUR ORDER
Now my page looks like this and I'm ready to finish checking out: