Please note: Due to ongoing technical challenges, we are no longer supporting new gift registries. If you have already created a registry, or someone has shared a registry with you, you can still access it through the end of 2018.
As an alternative, we suggest creating a Wish List which you can now share with friends and family.


Manage Your Registry
Step 1: access your gift registry
Sign into your account, then click on the Registry link at the footer of our website to launch the gift registry page and manage an existing registry.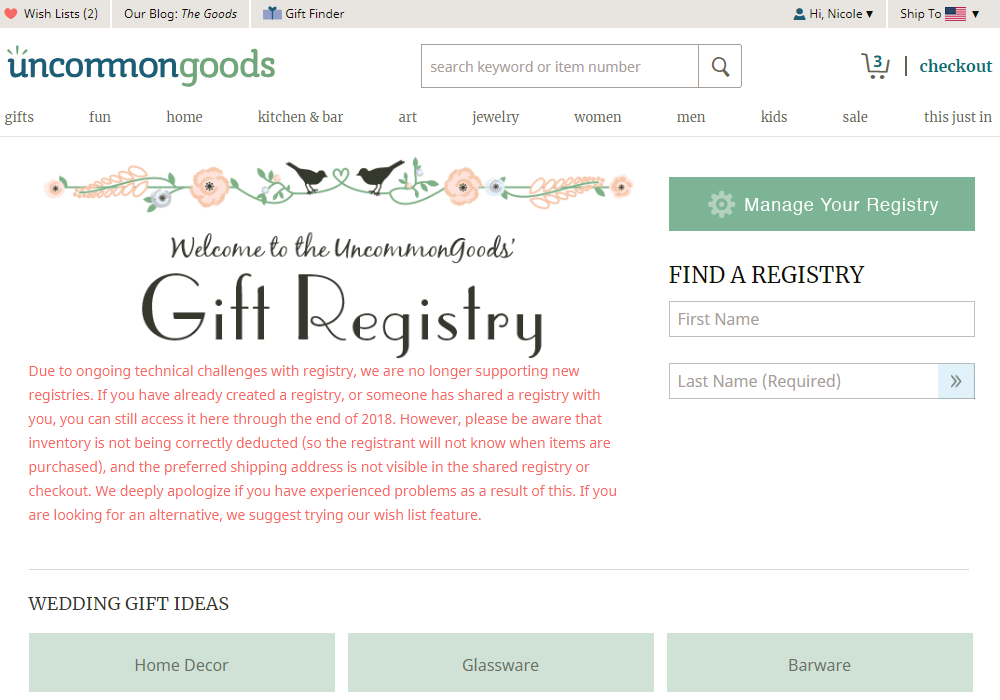 From the Registry page you can make changes to an existing gift registry by selecting "Manage Your Registry". The ability to create a new registry is no longer available. 
Select Registry Information to update your event name, location, date and search function. Check "Make my registry public" so that anyone can search for your registry by the registrants' first and last name. Uncheck this option if you'd prefer to share a link to your registry by email and hide your registry from public search on our website.
Step 2: view, edit, and share your registry items
From your registry page, you can update the quantities of items, remove items, and share your registry.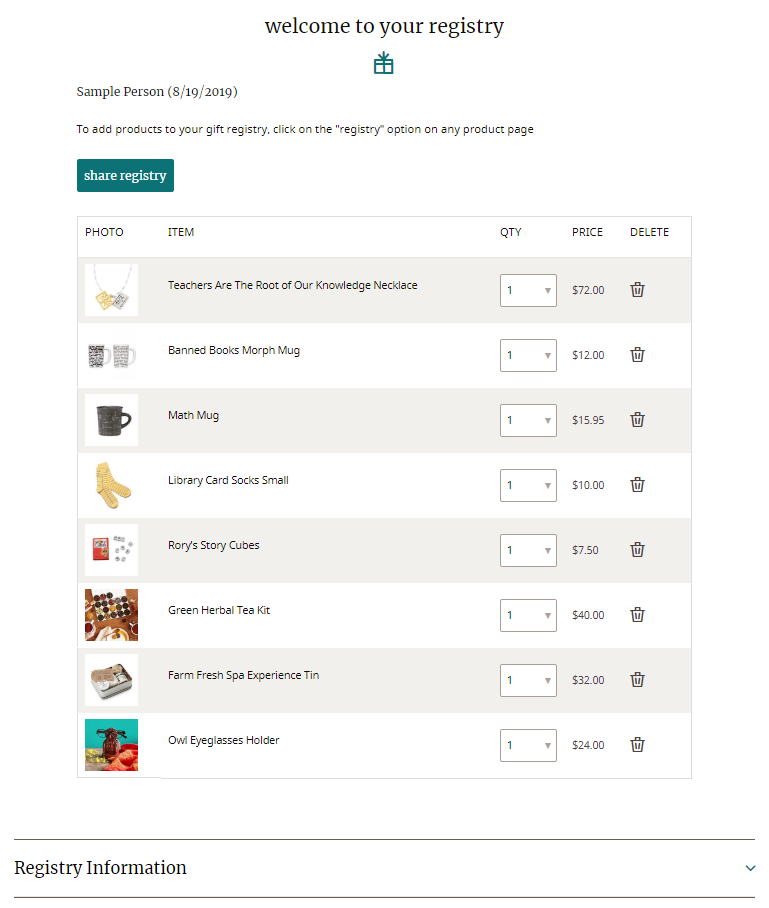 Step 4: share your registry
By clicking on the share registry button, you'll be brought to a page that will let you enter the email addresses of anybody you'd like to send the registry link to. 
Need any help? Our customer service team is here for you! They can be reached at 888-365-0056 or help@uncommongoods.com