Wish lists are great ways to organize and share your gift-giving and gift-receiving ideas!
Create Your Wish List
To get started, sign into your account or create a new one. Next, select Wish Lists at the top right of your screen. From here you can make a new wish list.
Add Items to Your Wish List
To add items to your save wish lists, go to the item that you'd like to add to your list. From the item page, select any available size and color options as well as the item quantity. Next, select wish list located below the add to cart button. From here you can choose which wish list to save your item to. 
I've created 3 wish lists for myself, so when I want to add an item to my wish list, I can choose which list to put the item in or I can create a new wish list from here: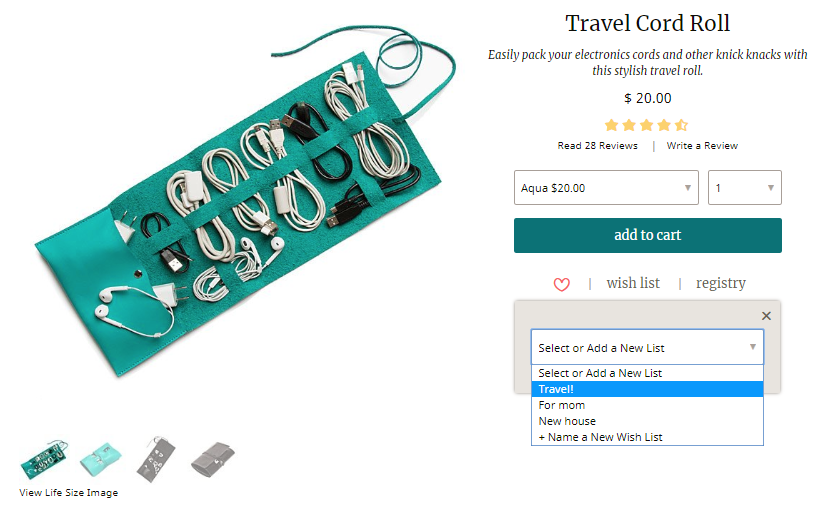 Once you add the item to your chosen wish list, you'll see this message:

Share & Edit Your Wish List
Navigate to your Wish List page from the link at the top right of your screen. All of your saved lists will be saved here. Mine looks like this: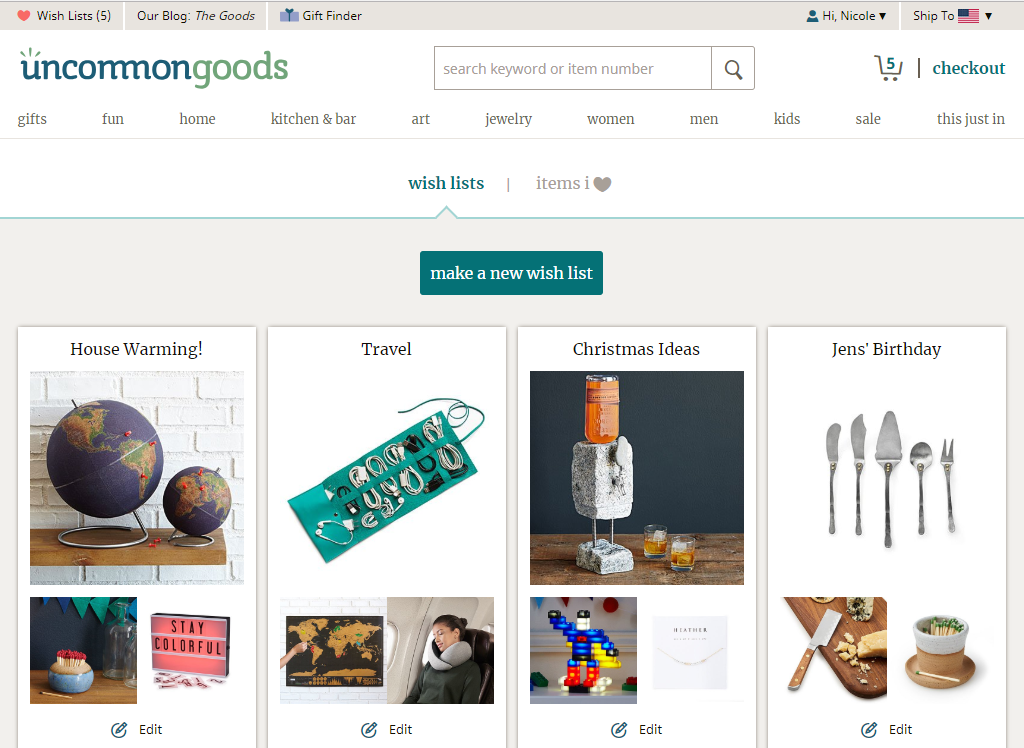 Select the wish list that you'd like to share, then click on the Share icon to copy your wish list link and share with friends and family in an email or text message.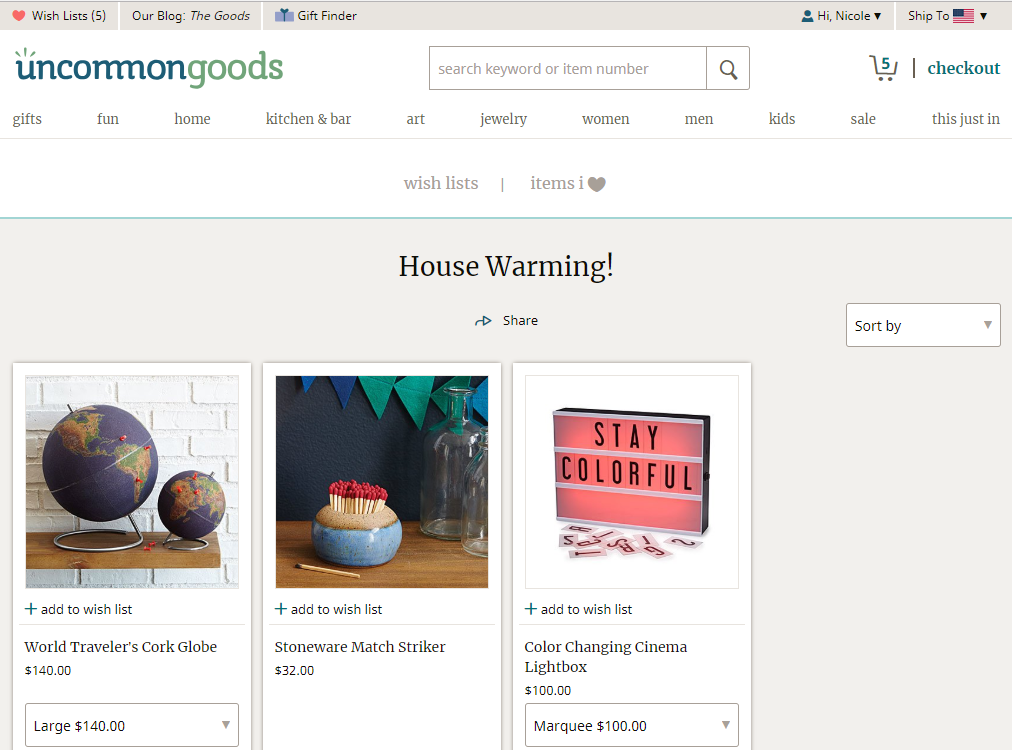 From your Wish List page select the Edit icon at the bottom of each saved list to delete or rename your wish lists.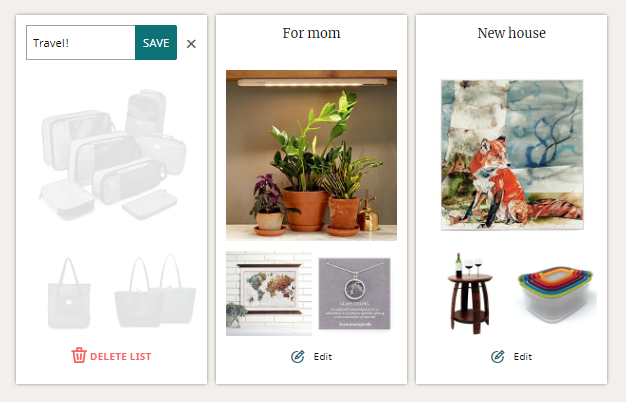 To add saved wish list items to your cart or to remove items from your wish list clicking on the x  icon that appears in the upper right of the item in your wish list.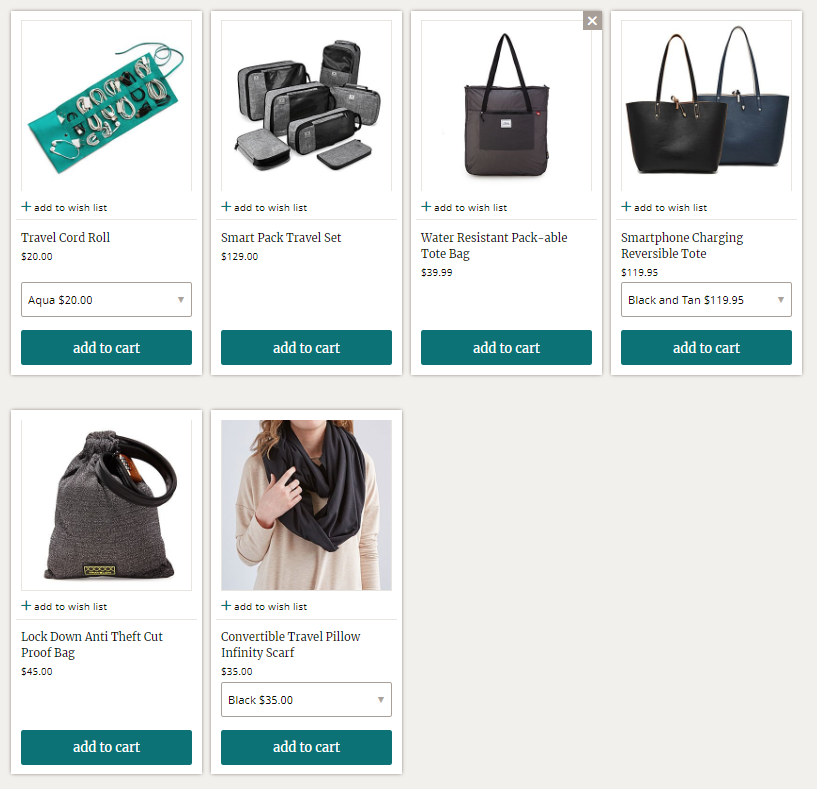 Need help? Email help@uncommongoods.com and or call us at 888-365-0056.