It happens to the best of us - we all need a password reminder now and then! You can reset your password here or copy and paste this URL into your internet browser: https://www.uncommongoods.com/secured/PasswordAccount.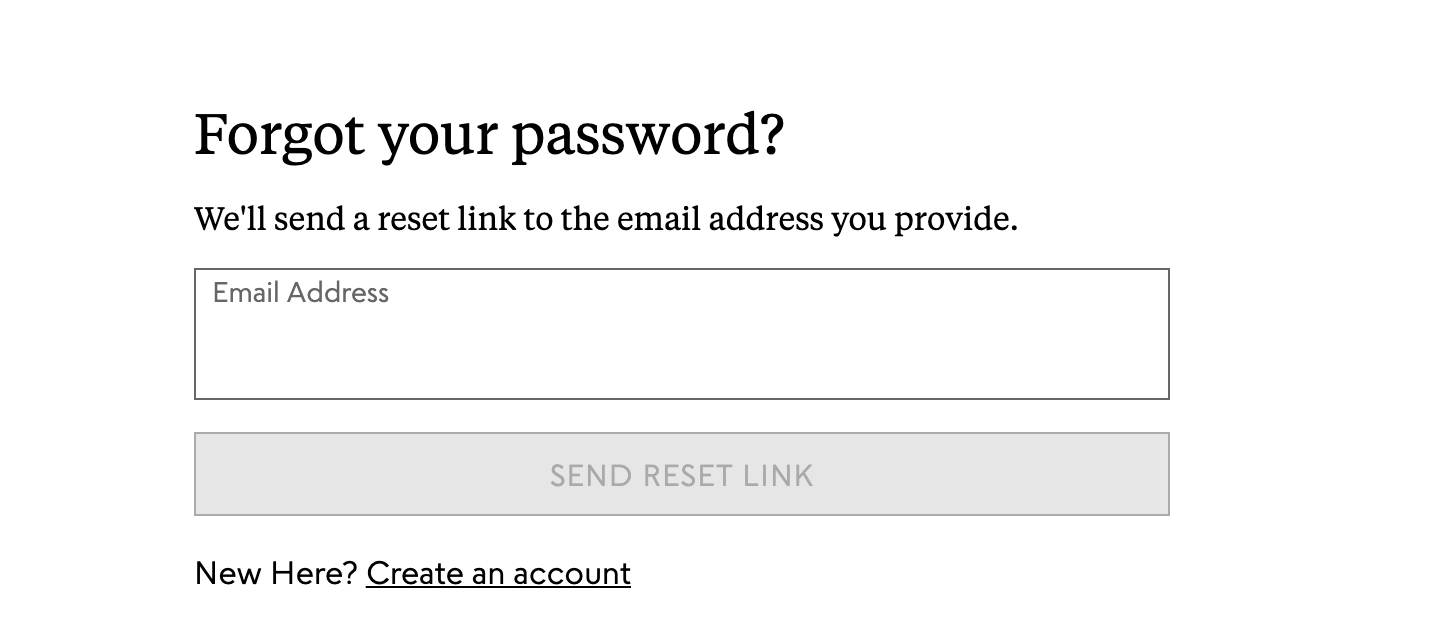 Enter your email address and click the send reset link button. If we've located your account, you'll see this on your screen:

If you do not receive this message on your screen, we do not have an account for you on file. You can create an account by clicking on the 'create an account' link.