Subscribe to our catalog:
Click here to request a catalog in the mail, to update your catalog information or view our catalog online. Once subscribed you'll receive our next catalog in the mail within a few weeks or less. Typically we mail 4-6 catalogs a year.
Update your catalog name or address:
To change the name or address for your catalog subscription, enter your name and mailing address as they appear on the catalog's mailing label: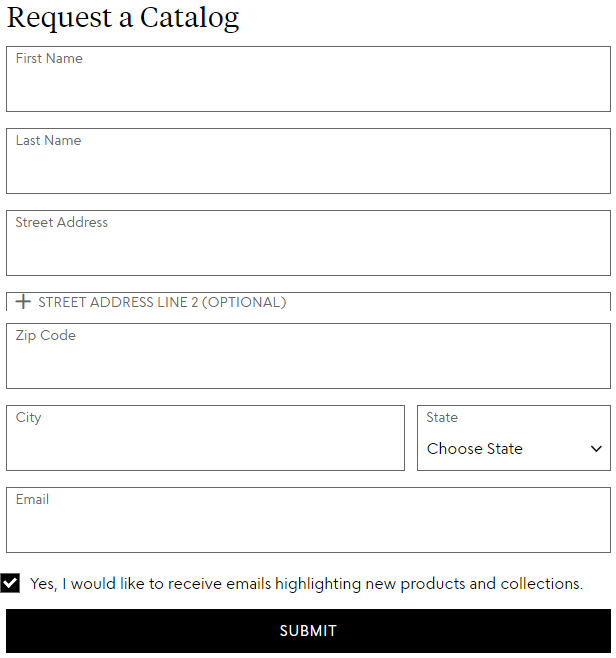 Unsubscribe from our catalog:
To unsubscribe from our catalog click here and fill out the unsubscribe form. We'll take care of the rest! Make sure that the information you enter matches the info printed on your catalog so we can be sure to properly remove your name and address.
Note: We print our catalogs several weeks in advance, so you may receive one more catalog.
View our catalog online:
Can't wait? Preview our current catalog online here!