Most of our items are in-stock and will ship quickly. 

Once you begin the checkout process and enter your shipping address, you'll be able to see the shipping costs and select your shipping method.
In the first picture, you can see that this customer has chosen Economy shipping for $6.95 and this order is expected to be delivered between July 23 and July 30.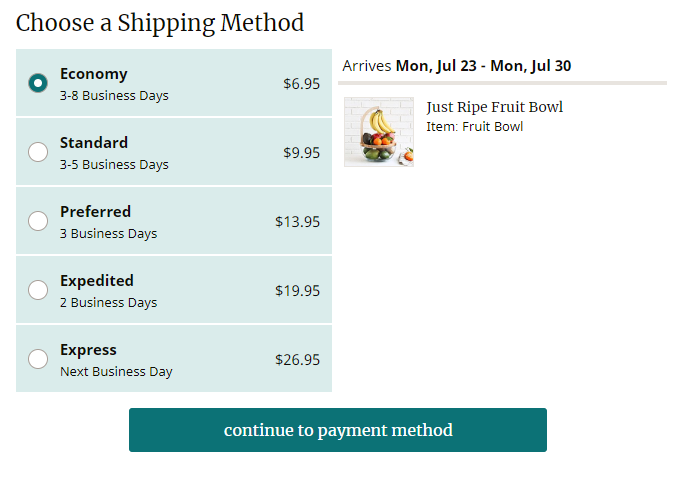 If this customer needed this order to arrive a bit faster, choosing a different shipping method will update the expected delivery date.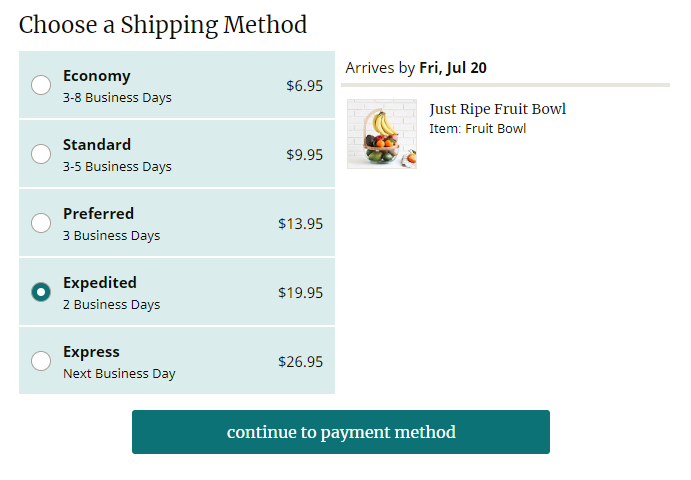 Exceptions:
Some of our items, such as customized pieces that are made by the artist just for you, will take a bit longer to ship. We'll give you a shipping estimate before you complete checkout. 

If an item is on backorder and scheduled to ship at a later date, we'll notify you before you add the item to your basket.
If an item is out of stock, you won't be able to add it to your shopping basket
Not sure which shipping option to choose? Call our Customer Service team at 888.365.0056 or email us at help@uncommongoods.com