We've made returning things even easier!
For orders that shipped within the U.S. follow the steps below and start your return online and print a free return label. For orders that shipped outside of the U.S., please visit our International Return instructions FAQ.
Create a return online:
Go to Track & Manage Orders at the bottom of our website page (under Support) to report the problem.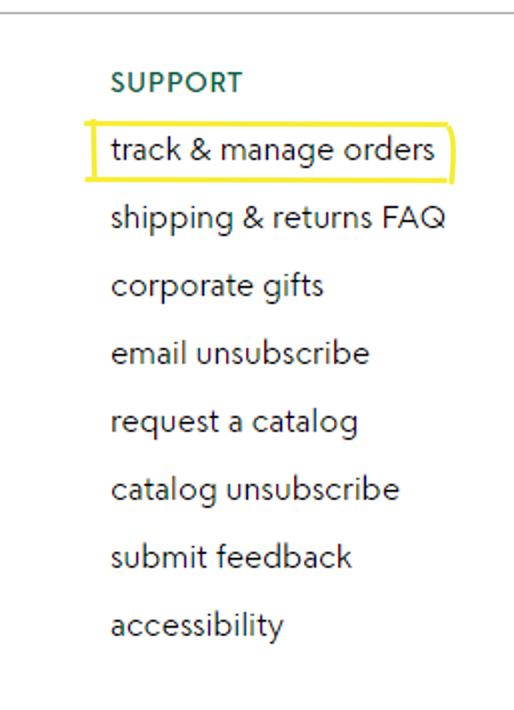 1. Enter your order number (excluding the dash and the number(s) after the dash), and enter the billing zip code.

2. Click on REPORT A PROBLEM.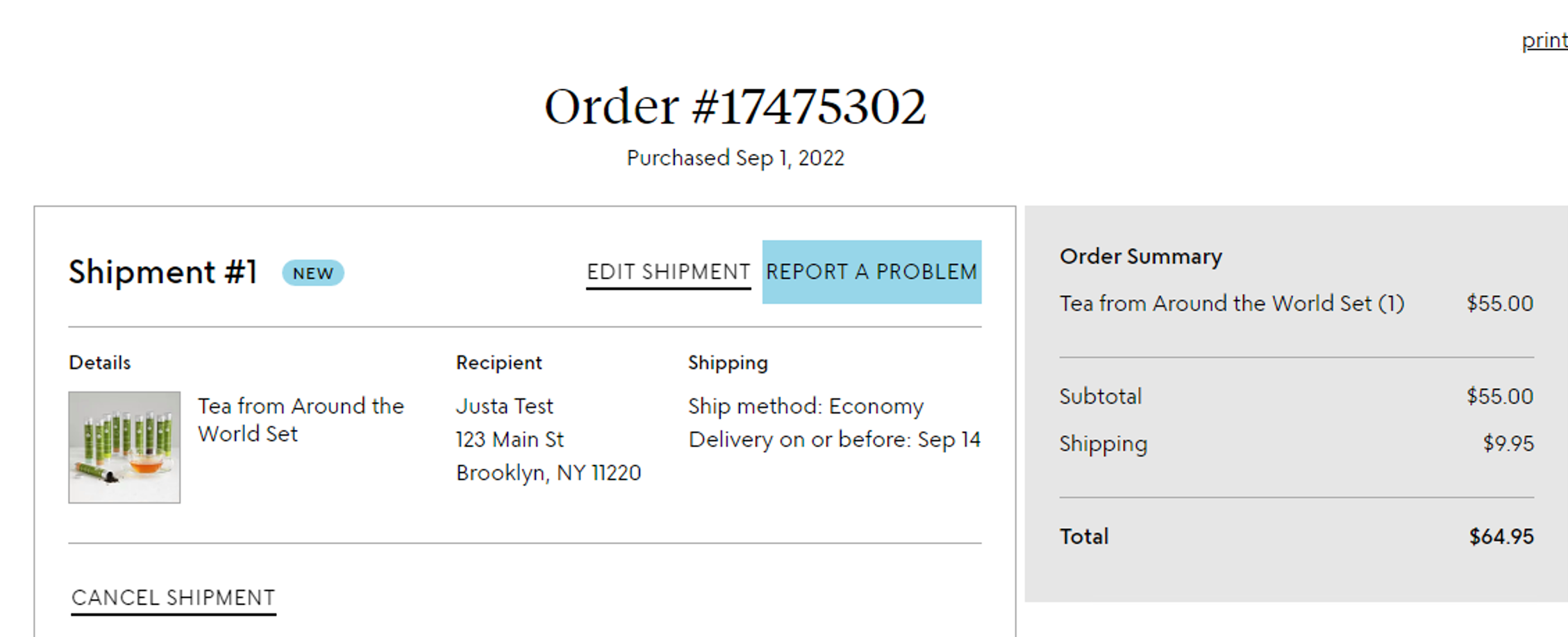 a.If you are returning, exchanging or requesting a refund because you changed your mind, don't like the item, it arrived damaged, a custom order is incorrect or missing a component, then check the Return Box to start the process.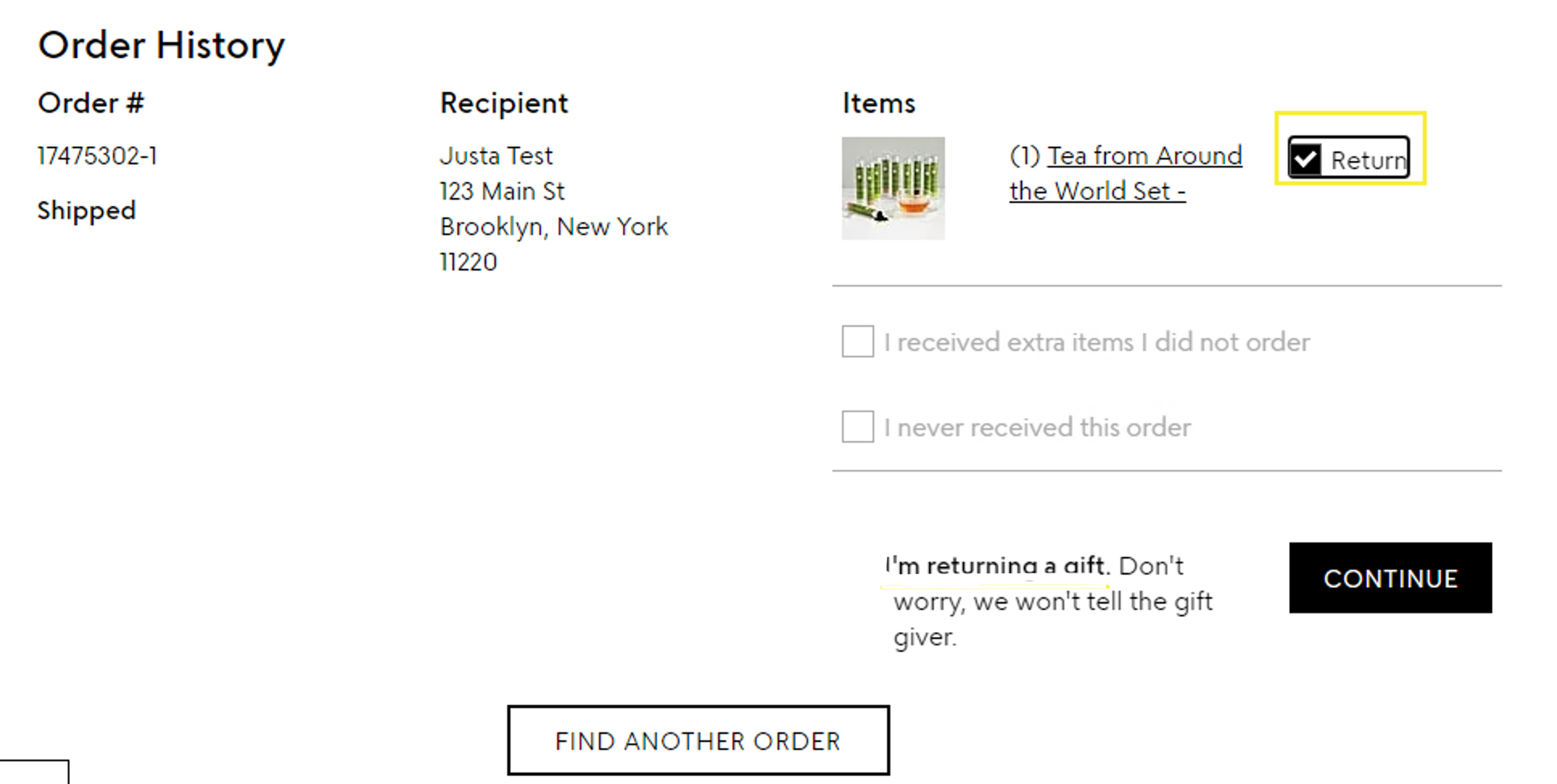 * NOTE: If you received a gift and do not want the purchaser to be advised of the return, then ALSO check the box on the bottom to confirm this is a RETURNED GIFT.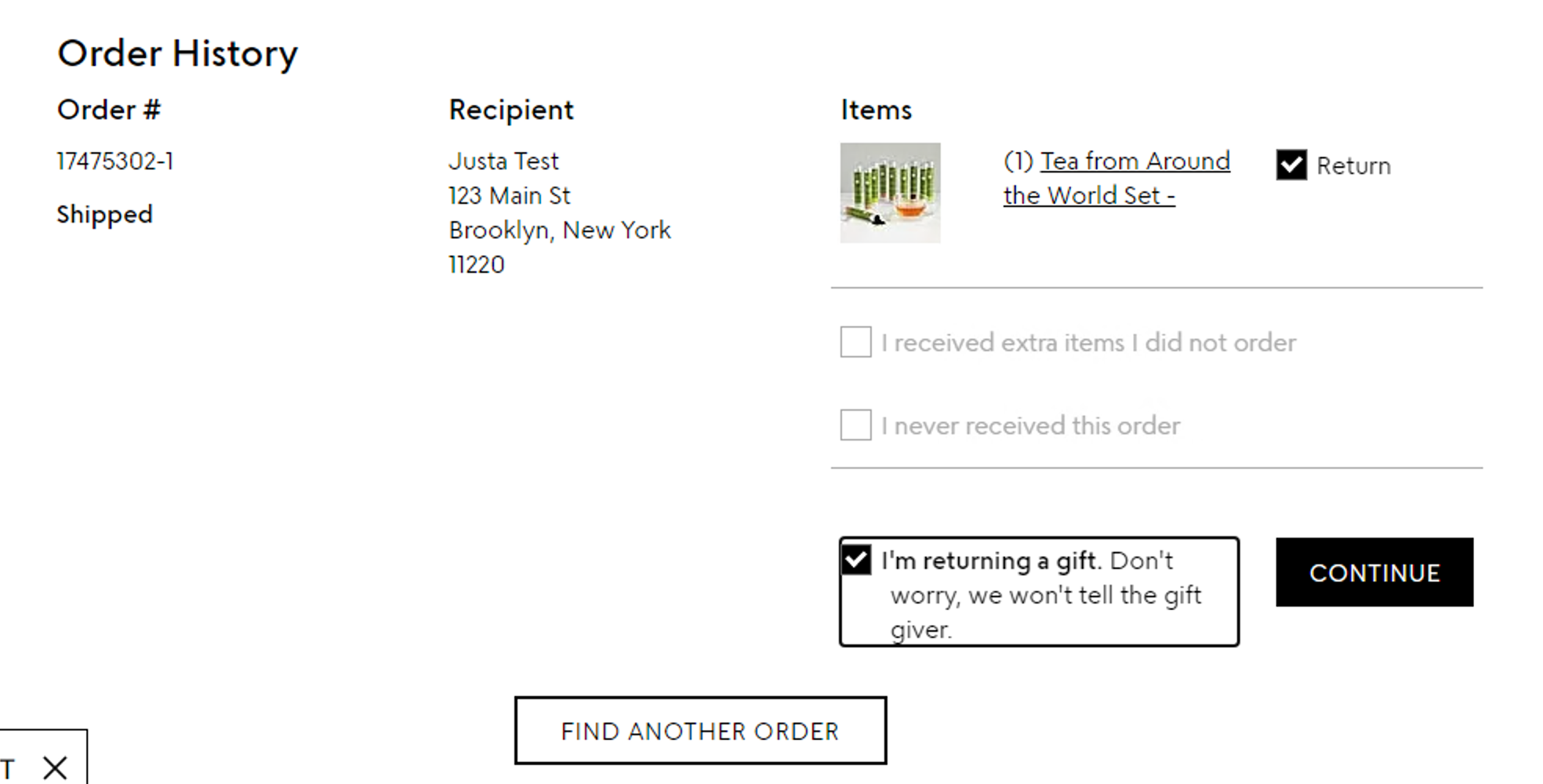 b. If we sent you the wrong quantity or an item you didn't order, choose the checkbox labeled "I received extra items I did not order".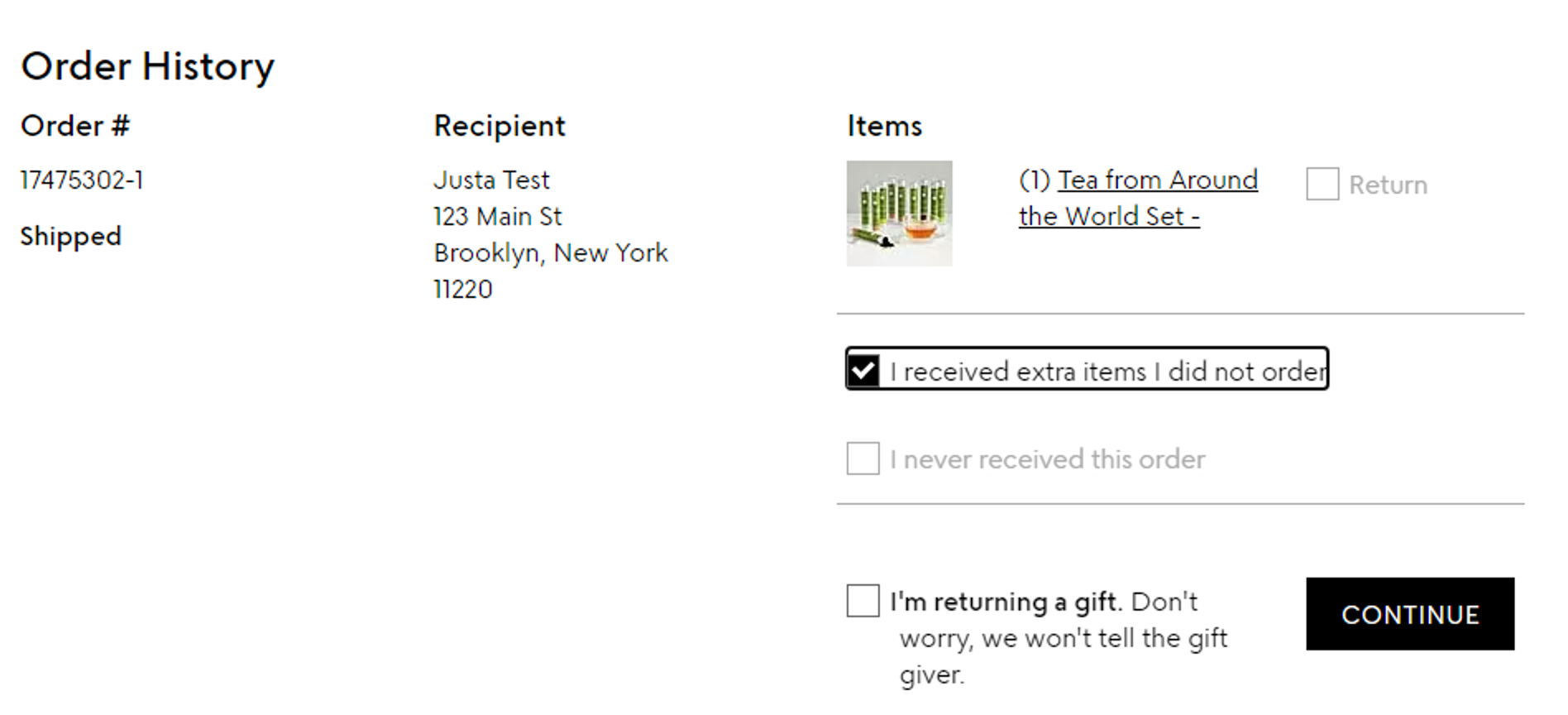 c. If your expected delivery date has passed and your order seems to be lost in transit or is otherwise late, choose the checkbox labeled "I never received this order".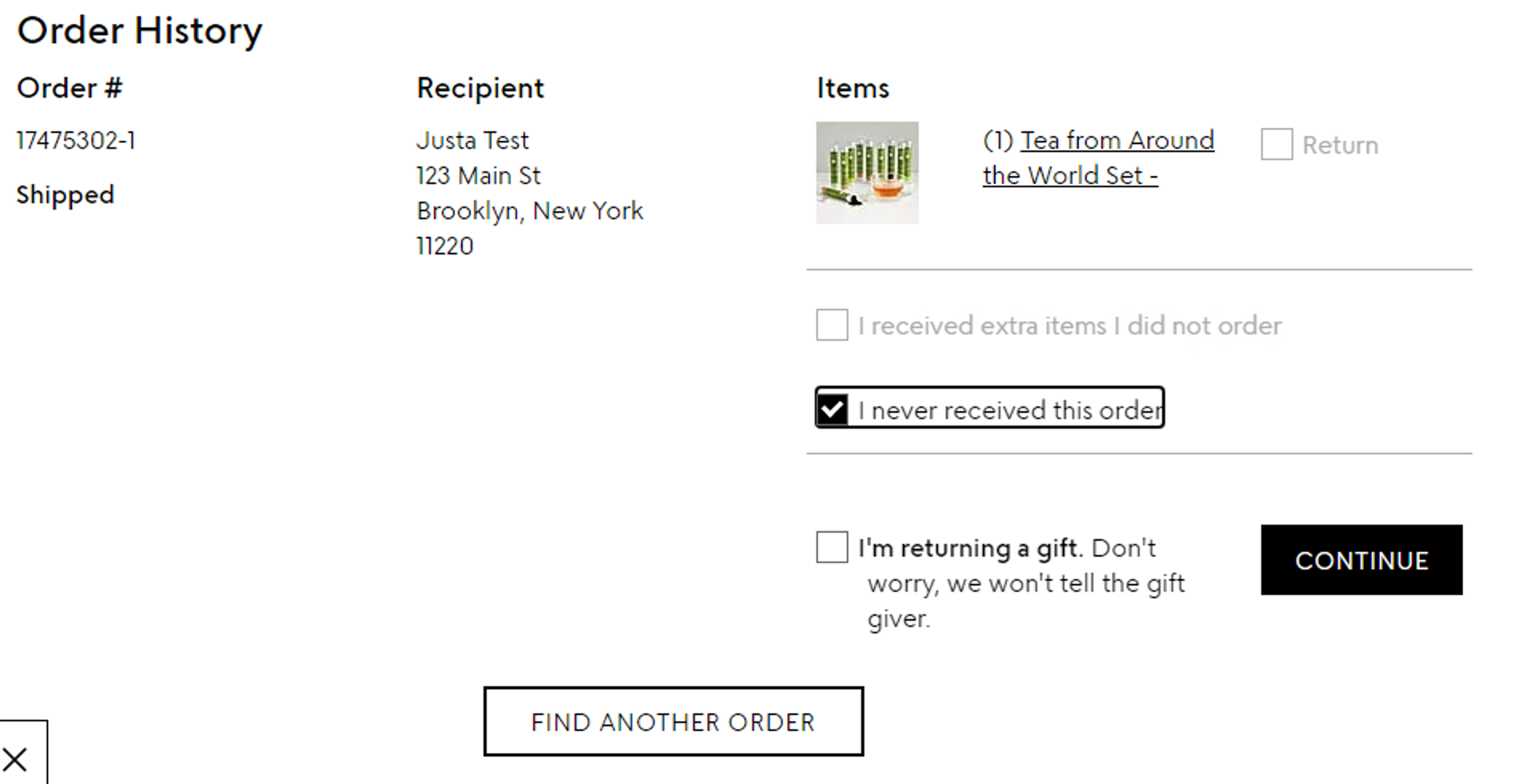 3. Proceed with your request. On the next page select the specific reason for your return, refund or replacement request.

a. If your item arrived damaged or defective, choose that option from the drop list and provide the requested details.
If your item was damaged or defective, you'll be prompted to upload a photo of the damage or defect.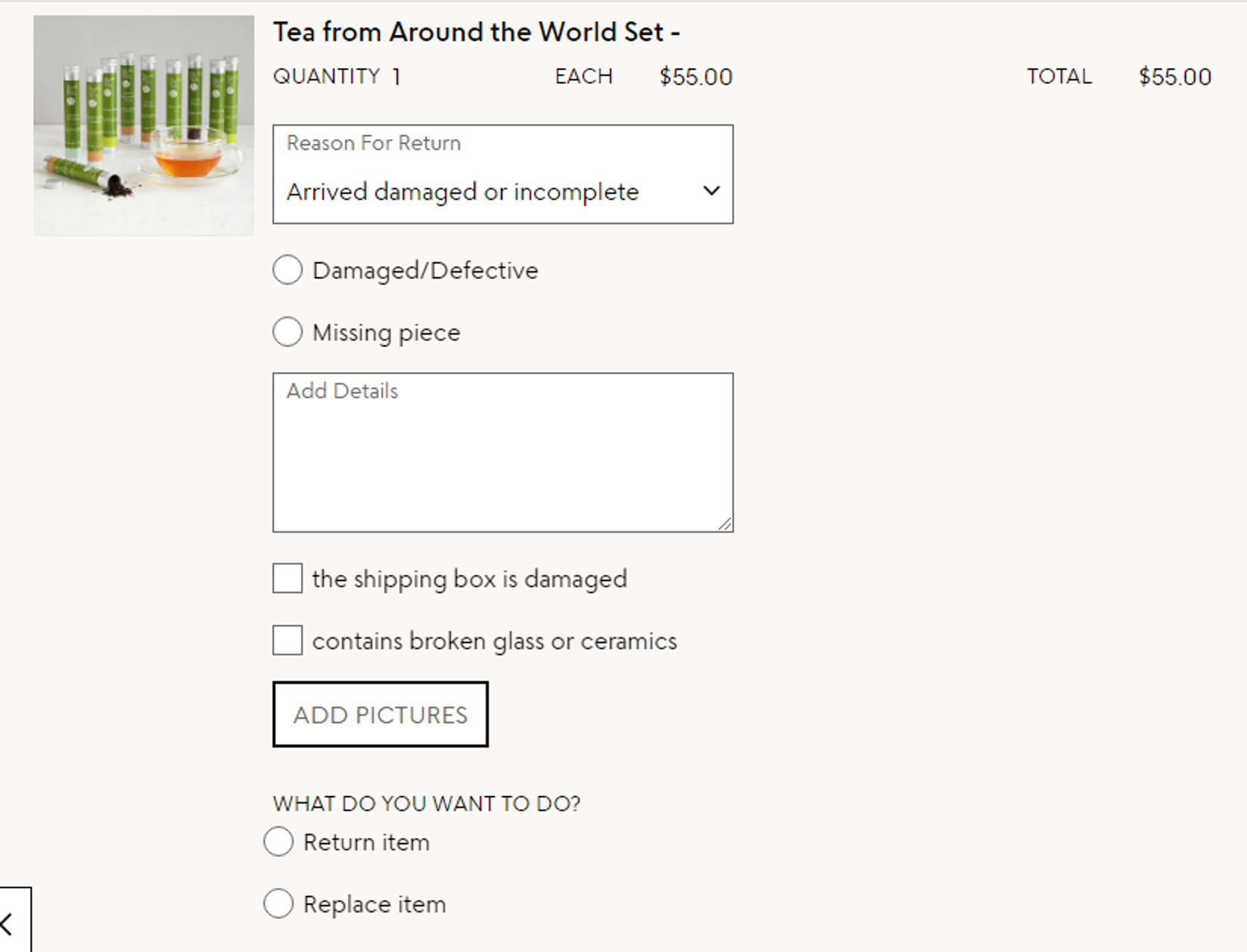 b. If you never received the item indicate whether you prefer a refund or a replacement. If you received an item you didn't order indicate that here as well.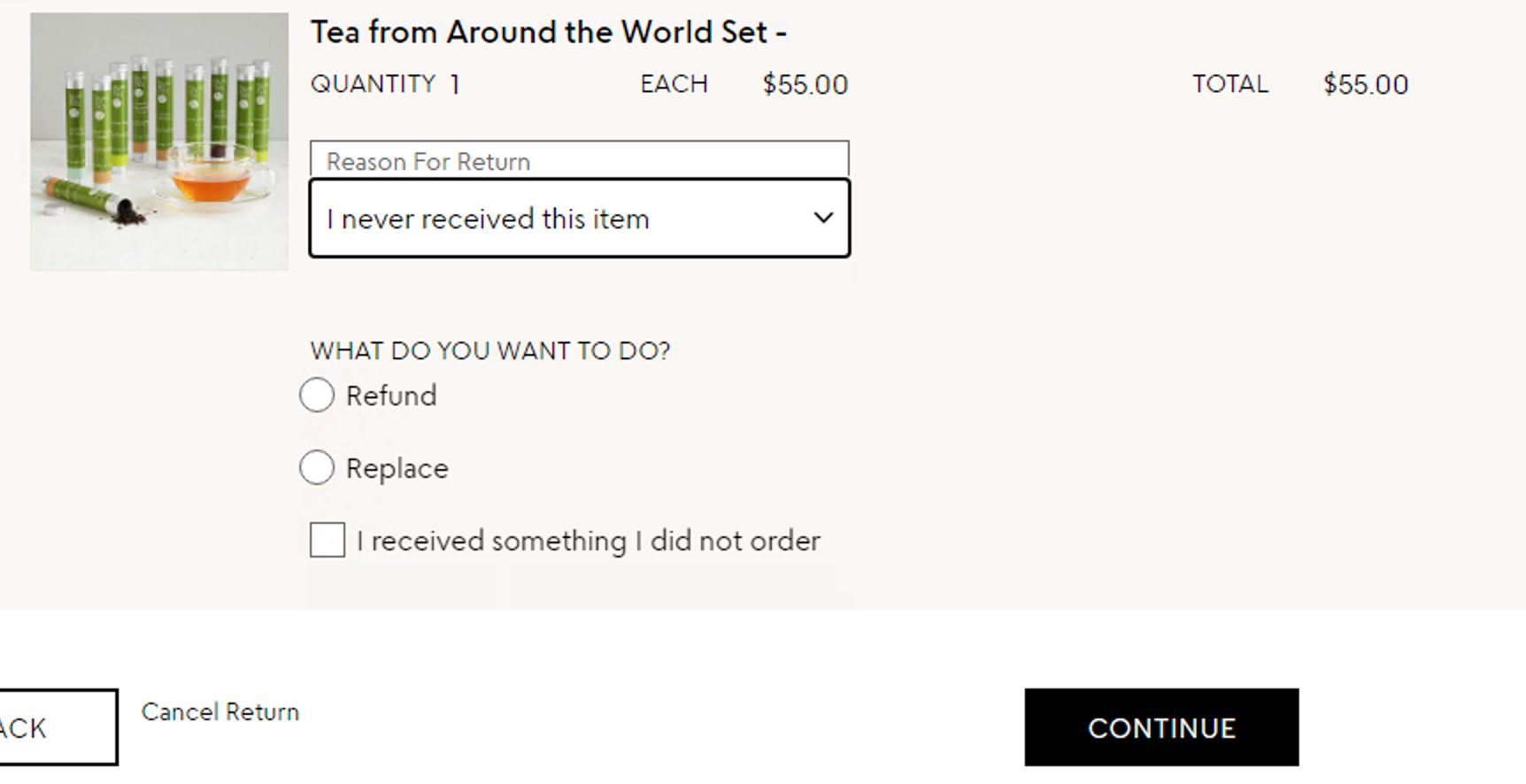 4. Follow the prompts to the next screen. If selecting a replacement, confirm the shipping address including any unit or apartment number.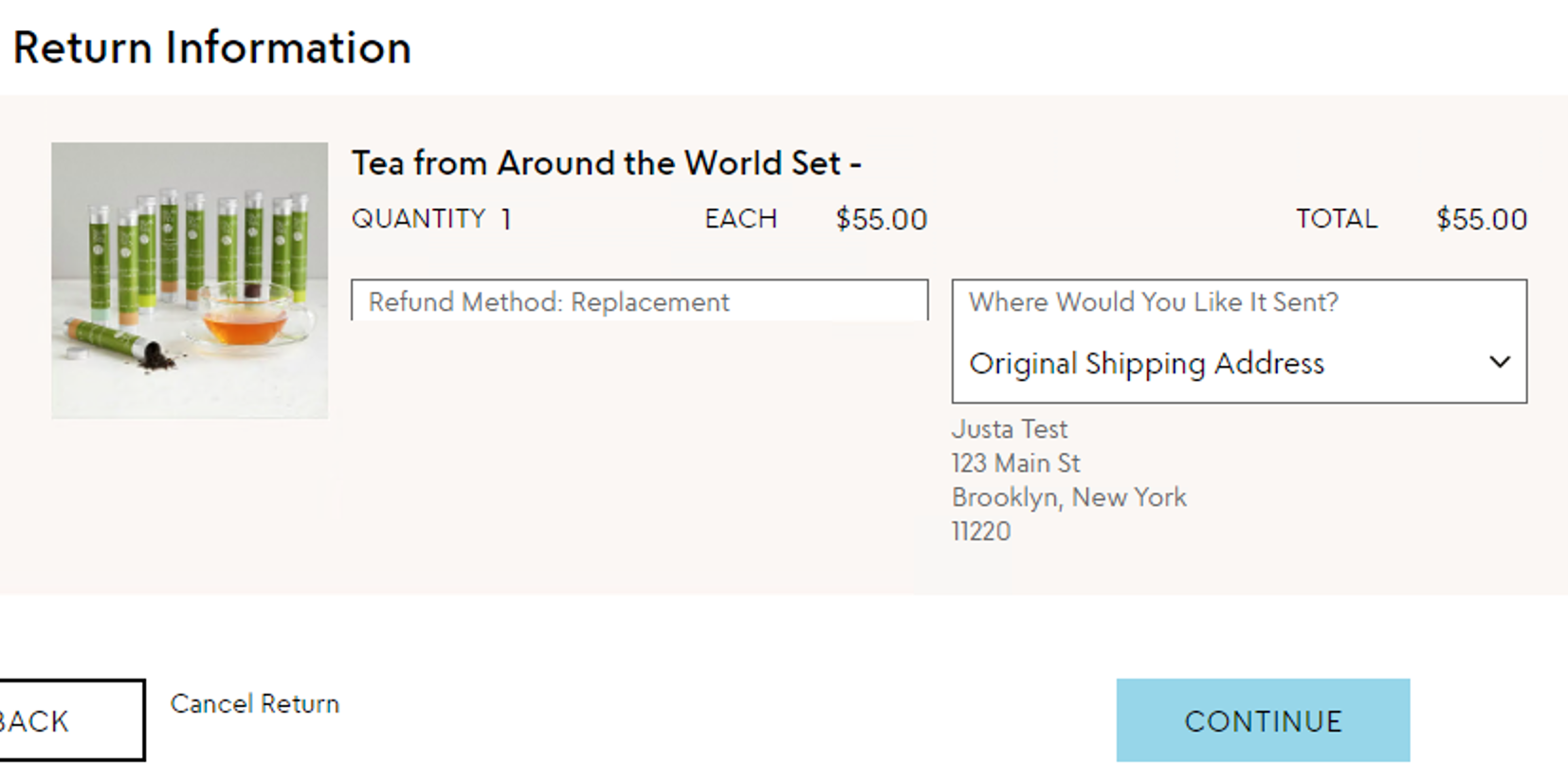 5. Enter the email address where we'll send a confirmation email and your pre-paid return label (if you need one) then submit your return.
Please Note:
If you are using track and manage to report a missing piece or component to your item, be sure to enter those details in the additional notes box, which you'll be prompted with only after selecting: report a problem > selecting the return box next to the item > selecting the damage/incomplete drop down.
Shipping your return:
1. Pack your items securely. Include your packing slip (not required).
2. Attach the label to the shipping box and give it to any postal worker.
3. We'll process your return once we receive it in our warehouse. Transit time for us to receive your return can be as long as 3 weeks from the day you send it back.
Please Note:
Returns that are not received by our warehouse after 40 days of creating the return label are automatically closed in our system. Please contact us at help@uncommongoods.com if your return has not been shipped or processed by warehouse after 40 days of creating your return label.
All Custom / Dropship orders are final once submitted with no exceptions and cannot be returned.
Our fine jewelry

line comes with a 30-day return policy - after 30 days, returns are not eligible.

All DS Live Plants, Succulents and Algae (ie: Pyro dinos) come with a 30-day return policy - after 30 days, returns are not eligible.
Click here to review our Return Policy and other information about returning an item to us.