Many of our boxes will have UncommoncGoods branding printed on the box, and we do use branded packing tape to seal our boxes. Some items will ship in boxes that come from our vendors, and these boxes will not have UncommonGoods logos printed on the outside.
Below are some cell phone pics (please don't judge us by my photography skills!)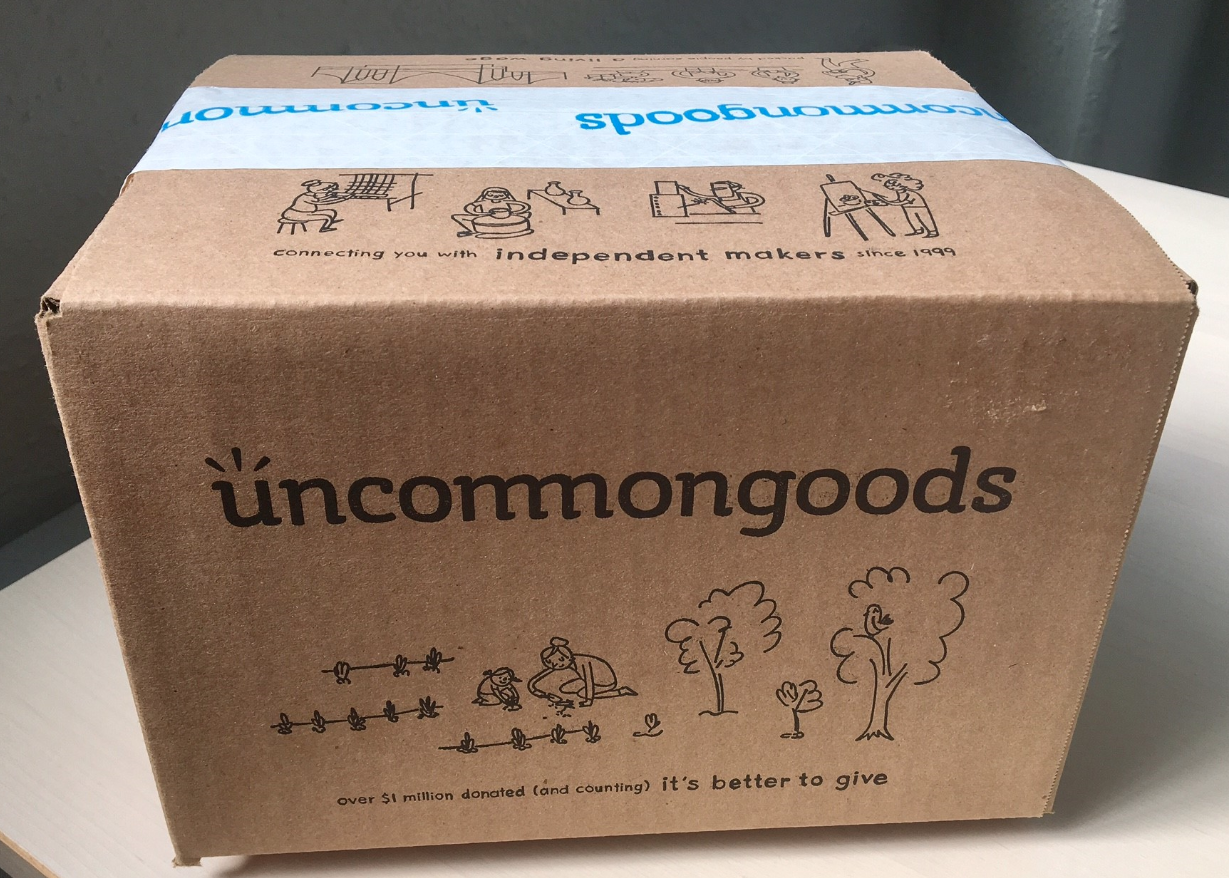 Our boxes are pretty cool! We have giant rolls of cardboard printed for us and we use the rolls to create boxes on-demand. This means that we can create a box that fits a particular item perfectly, limiting the amount of waste produced.