If your gift is not going to arrive on time, we've got you covered! You can email, text, or print a message for your gift recipient to let them know that a package of awesomeness is on the way. Click the link below to get started!
https://www.uncommongoods.com/share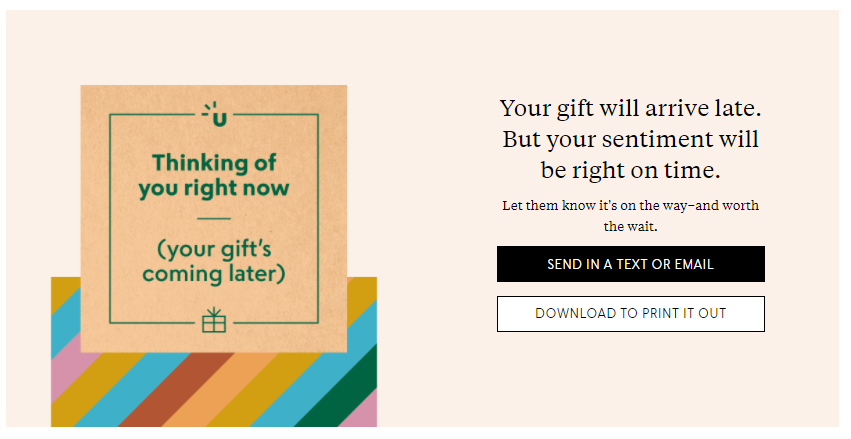 1. You'll get to choose whether you'd like to email or text the card, or download and print it to give physically!
2. If you choose to send the card in a text or email, click the button and a link will appear. Click the copy button and add the link to your personal email or text!
3. If you choose to print out the card, click the "download to print it out" button. The card will download directly to your computer from there.